I received an email yesterday:
Dear Ady Romantika
 
We see you have been a valued member since 2004-12-29. Many of our clients have 
asked for a notice when we post special savings, we are pleased to provide that. 
Please find the latest specials that are available for the month of February.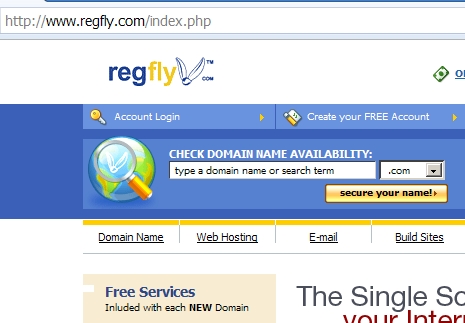 It's from RegFly, a resurrection of RegisterFly the lousiest domain registrar ever. I had very bad experience with them – slow system, buggy, unresponsive customer support. And now, they are no longer an ICANN accredited registrar so I guess they are reselling. Even the main domain regfly.com is registered under Tucows.
ICANN announcements:
Stay away. Look for an ICANN accredited registrar.