I received an email with no text but contained just an image as attachment, and the whole image is a hyperlink to a phishing site:
[singlepic id=26 w=600]
Notice the casual language and a spelling mistake (find out where!), plus the Copyright year is 2009. The email was sent to someone without the Internet banking facility, and a dormant CIMB account.
But thankfully it has been reported and updated in Mozilla Phishing and Malware Protection.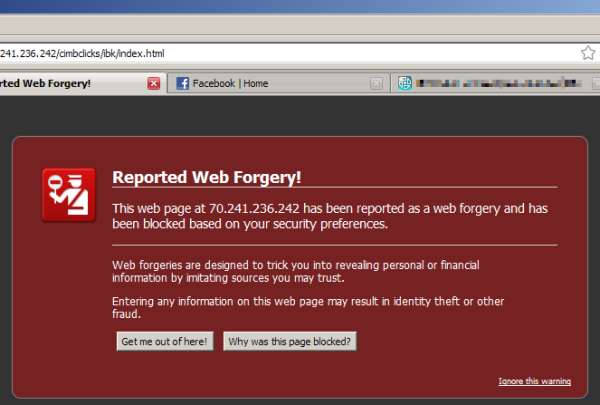 I am intrigued to know whether these phishers are using any targeting mechanism to send these emails because they seems to be sent to the correct people. For example this email is sent to a Malaysian living in Malaysia. Can anyone tell me whether you are not in Malaysia and/or not even Malaysian and receive this email?
I used to receive the Bank of America spam a lot but not anymore. Maybe they now have a geographical database of emails. Interesting.