Really? That short notice? I was casually browsing my Google Reader when I stumbled upon this exciting news. Exciting? Not anymore. I don't know why but the frustration of waiting has made me less interested in iPhones. The time stamp on the news was like 4 hours before I started this entry. Fresh!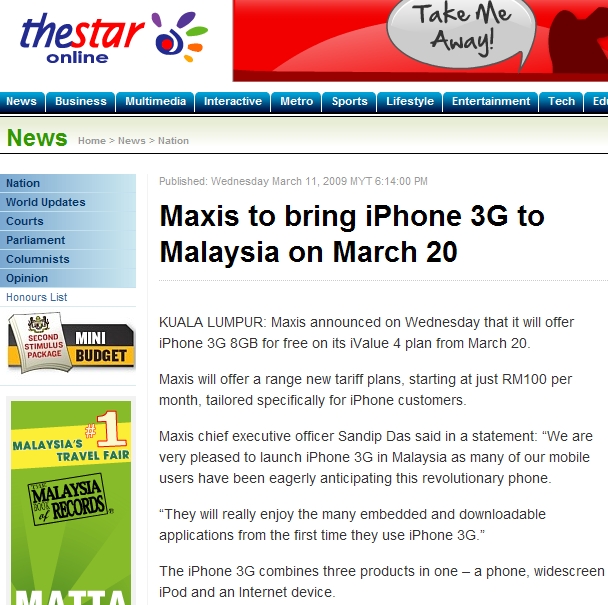 Going to into Maxis site there is now a big banner "Be among the first to own an iPhone 3G". No, Maxis did not do anything wrong and it's still a great news except that right now there may be hundreds of people in Malaysia using cracked iPhones. Among the first? I don't think so. It should say "Be among the first to own an official and uncracked iPhone 3G". Yes that's me trying to be funny. Ha ha.
If you're interested you may go here at Maxis' spanking new iPhone section. Enjoy it. I don't think I will be getting one anytime soon.