Do you photograph? I have owned a Nikon D50 DSLR for about a year now, and also a Sony T30 for casual shots. It is indeed an expensive hobby as many people would put it once they see my camera. But this hobby can be converted to a source of income, and that is what I like about it. I haven't reach that level yet though.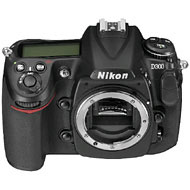 The Sony T30 is classified as a prosumer or a point and click camera, while the Nikon D50 is a DSLR. Nikon D50 is the most affordable DSLR at the moment I bought it, but even now that D40 and D40x has been released I was thankful that I got my D50 on time before it was taken off production. The D40 models are not preferable in the sense that it does not have a built in auto-focus motor and if you use lenses that don't have built in auto-focus motor you'll have to manually focus each time. One great example of such lens is the AF Nikkor 50mm f/1.8D.
Even though the Sony T30 have more megapixel (7.2 to be exact), shots from the Nikon D50 (6 megapixel) seems to be much much better. This is actually very normal as there is a huge difference in the size of sensor and lens between those two. And with a DSLR you can tweak the settings any way you like which can result in a very good result, or an ugly one 😉 Trust me, when you have been learning and shooting with a DSLR you can feel the freedom and satisfaction after you process the results in your favorite "darkroom" software.
I have an eye on the new Nikon D300 that will be released very soon but I don't think I will get it anytime soon. I need to practice more!
This post is brought to you by RitzCamera.com