Yes I know I know… the title sounds weird. Remember the days when loading Google Maps you can only see the satellite images? Well, if you click on "Map" or "Hybrid", no useful information was shown.
Those days are now over. I jumped up today at the office when I saw that the Map button now will bring you a much needed detail – road names. Behold! The following is a snapshot of Multimedia University in Cyberjaya where even the small roads inside the university compound are labeled.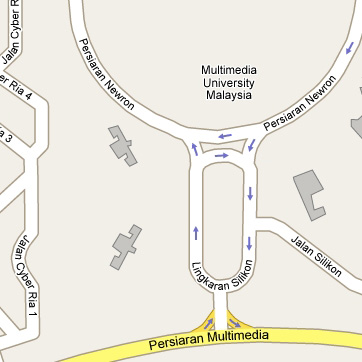 Even the small street where my home is located has a label now (not shown). How cool is that!?
And if you miss that satellite image, you can always click on Hybrid and you'll see the satellite image with the road maps on top. Following is a shot of the famous crossroad in the Center of Cyberjaya.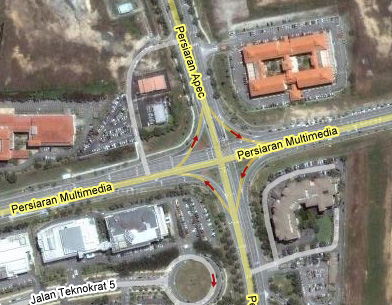 My US readers… please bear with me while I enjoy this new feature that has just been made available in my country. You obviously had yours some time ago 😉