I have always been a fan of Crocs shoes because of their lightness, durability and the airy design. As someone who suffers from athlete's foot since the teen years, airy means better air circulation and dryer feet.
Back in 2009 or 2010 we went to a Crocs warehouse sale in Ikano Power Center in Damansara. It was held in an empty unit next to the IT hypermarket at the top floor. We bought 5 pairs – two for myself and three for my son.
I bought myself an Olive Baya, and a Black Trailbreak.
For my son we bought him a Green Baya, a Batman Cayman and a Crocs Electro.
For other models than the Baya, links are from other websites as they no longer exist on the official website. Maybe they have been taken off production or something.
The purpose of this post is to make sure that if there is any more warehouse sale in the future, and if you're going, you better thoroughly check the shoes you're buying.
A few days back, my son was having trouble to put on the Crocs Electro on his left foot. That was weird, and at first I had a silly thought that his left foot has grown more than his right foot. I was surprised to see that the shoes, although marked with the same size, had the left one smaller than the other.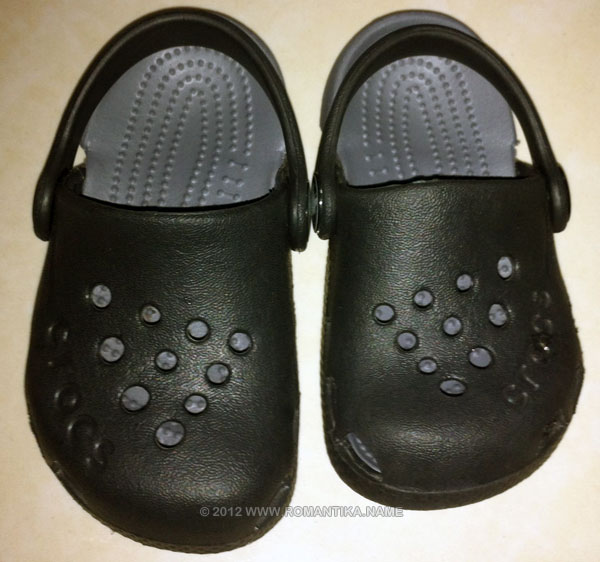 I don't know how this happened but I'm not happy. Lucky for us we realize this before his feet were bruised more. It is not my intention to accuse anything at anyone but I have to admit that I am disappointed. Knowing Malaysia, we can't return the shoes especially since it was bought in a warehouse sale. Heck, we can't even return them if we buy them at retail price.
And of course, living in Malaysia I'm not excluding the possibilities of foul play. It's how most businesses make maximum profit anyway…
You can see more pictures in the full post.