As I mentioned earlier, during the Christmas weekend we went to Kuantan, Pahang for business trip. Due to the late reservation, we were unable to get a decent hotel. Decent here means with a hotel with Internet connection inside the room 😉 Even our favorite, Swiss Garden Resort was fully booked.
So during the first day, 22nd to 23rd December we end up in the Hotel Grand Continental Kuantan, owned by Grand Hotels International. I believe it is a 3 star hotel but please correct me if I am wrong.
When I first arrived, I scanned for wifi availability and detected that TMNET Hotspot is in the lobby.
The hallway of this hotel is clean, but undecorated. That's not really important as long as we have a place to stay.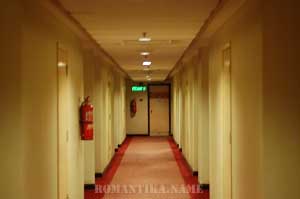 I believe if you have studied and lived in a boarding school the next photo will somehow bring back some memories. This is the bed we got: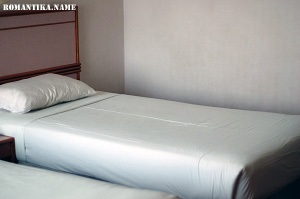 There's a table for you to work on by the side of the room: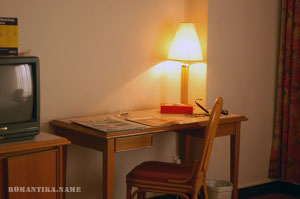 Now the pantry area is very disappointing, as you can see there's no power supply for you to boil water even though an electric kettle was provided: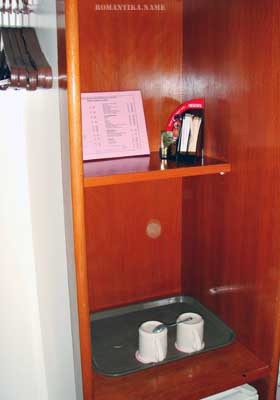 We had to boil water using a socket used for the table lights you see in the previous photo.
Being a hotel in the middle of town, don't expect a nice view:
One plus point here is that everything is near. There are some food place nearby, and we can walk to Berjaya Megamall. Just don't go to a place called Rock Cafe Kopitiam next to the hotel – we spent more than an hour waiting for food. And the pricey food is not that nice either.

This is indeed a very classic hotel, as there still exists panels and buttons for manual control of the television channels and air conditioner. None of them worked, though except for the light switches.

The bathroom. Clean but the shower is somehow clogged a little so when you take a shower, you are literally standing inside a filled bath tub. I managed to take a photo before all of the water drained. It's a bit yucky as the bath tub is patched everywhere.
Now to the other aspects.
People:
Reception is not so nice. Of course they were busy with so many patrons checking in that day but patrons make sure they are in business.
When I asked the registration counter whether there's any Internet connection in rooms, the girl seems annoyed and don't answer nicely.
Housekeeping leave the hotel at 10.00pm or so. So if you want to call for anything do it before that. It is kinda weird since so far I thought all hotels have 24 hours housekeeping.
Housekeeping is rude. We asked for an iron during the second day, and after 30 minutes they called and scolded us (the patrons!!) that we should only keep it for 30 minutes. And the girl who delivered it never mentioned a thing.
Nobody ushering patrons in. When your hands are occupied with bags you expect that someone from the hotel opens the main door for you.
Price: RM166.00 with breakfast. OK but not cheap enough with that kind of service.
Breakfast: This is the interesting part. The cafe literally got full, and patrons arriving a bit late will have to line up to get their turn. And the person ushering the patrons is no other than a 60+ old security guard.
Parking: If the lower level is full, then you'll have to park at the second level, walk down the stairs, walk around the left part of the hotel via the main entrance.
Total Rating:1 of 5. Will I come again? Sure, if and only if all of the other hotels are full. Will I recommend this hotel to my friends? I don't think so.
Oh well. Just remember that this is my own opinion and in no way official. Maybe I'm being too hard on them, but that's the way I am. I am very particular with customer service.