So as I mentioned in my previous post, last weekend I went to Pangkor Island for the company's team building. Here's the picture taken once we arrived at the hotel private jetty: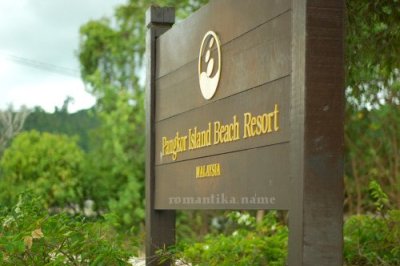 This is not exactly a vacation and we didn't have much chances to go to other tourist spots.
However it was a great event, and even though short we I had the chance to visit the Pangkor town and get some T-shirts and sea products to bring home. Not that they are much different, but just for our own memories. The trip from the resort to town from costs RM18.00 per van with minimum 4 passengers, and each additional passenger costs RM3.00. Quite a bargain for a tourist spot like this. Too bad we didn't have the chance to visit some of the other spots like Sungai Kecil to see the villagers traditionally process the sea products!
Our trip to the town was fast and a bit scary – the driver was speeding and it was like a roller coaster ride. Luckily we didn't rent motorbikes as the road was winding and hilly. It would have been scary and dangerous. If we ever come again we'll still utilize the van / taxi rides. On the way to town we passed by Teluk Nipah, the public beach and it is amazing how many people are enjoying themselves.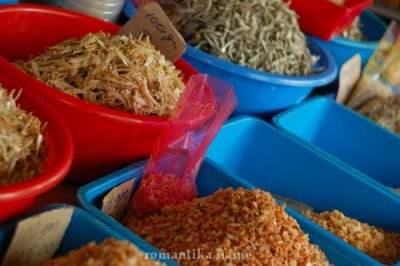 The funny thing is I saw a pre-packaged product with the label saying that it is from Beserah, Kuantan. I didn't know they also import products from other places into Pangkor, which is rich in sea products.
The event lasted for two days – we left on Saturday and came back on Sunday. Since during the two days the weather was most of the time cloudy it was quite great except when it rains.
The boat trip back to main land was quite scary as it started to rain heavily when we reached the jetty.
The hotel was overall good, but when we first arrived the room smells a bit funny perhaps from the sea water that previous guests brought in with them.
Would I come again to Pangkor? Maybe – just to explore the whole island to take more photos. 🙂
Do you have any experience in Pangkor Island?