I am writing this post from Pacific Regency Apartments, in KL. It's a new experience for me to spend time during Ramadhan in a hotel apartment. I have CCSA training tomorrow, and since I hate driving / commuting so much (especially in Ramadhan), I've decided to stay 2 nights here.
The hotel is really great, and the price is right too since it's not peak season and they have a promotion. Here's a picture from the website (I am sitting in front of the TV with my laptop):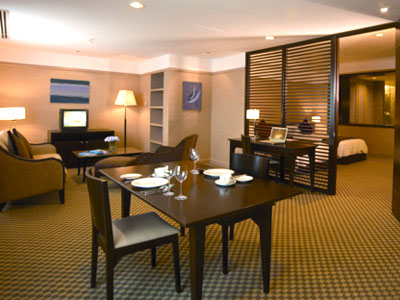 Despite of a bad experience at the reception with a female staff, the other staff seems to be very helpful and polite. Just about ten minutes ago I received a phone call from them to confirm about the time for sahur.
Lucky for me, the training is actually in the same building, on the 20th floor of Menara Pan Global.

This is me, writing the first part of this post 😉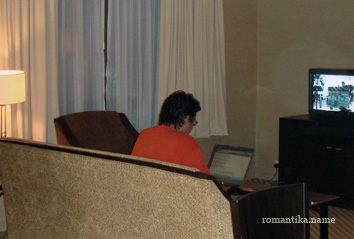 At 4.00am that night we were spoilt by the service for sahur. The food was great but we were too tired.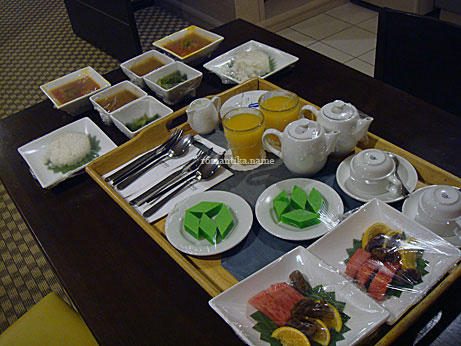 A close-up: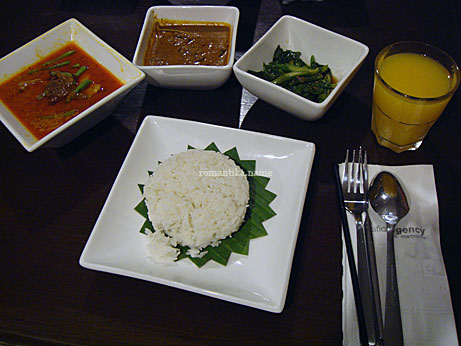 The next day I took the chance during the training break to get back to the room, and take some photos from the 30th floor. I like this one as I can clearly see the hustle and bustle of city life. It's too small for you to see, I know. Perhaps I should get a bigger hosting space.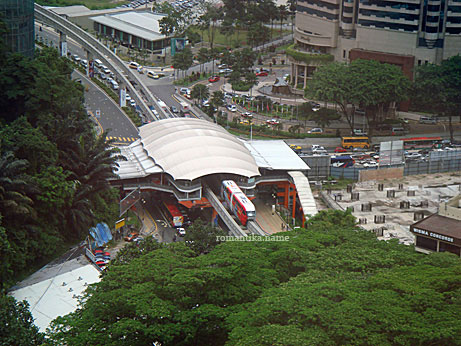 The second night sahur was quite fancy as well. This time I ate only a little as I was too tired, more than the first night.
Before checking out on the second day, I managed to capture this picture of KL tower from the hotel window. This is the closest to the tower I have ever been, except when I was actually in the tower itself during new year 1997.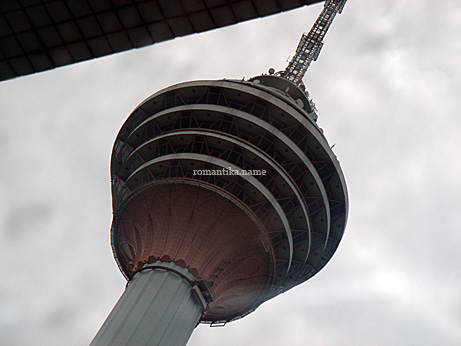 I will definitely come here again if needed and would definitely recommend this hotel to anyone having to stay in KL. The hotel is secluded, even some of the taxi drivers have no idea where the hotel is. Luckily it is exactly in front of the KL Tower entrance. Also public transport like train stations are quite far away. Not a problem for a city dweller, but if you have to stay in the hotel, that means you are not living in the city. Well, at least this city.
Hey and one more important thing here is that the availability of broadband Internet connection!!! From my traces, it's not even passing through TM backbone. 😉
As a summary, the food is nice, the room is nice, but if you have trouble to get to sleep like me, you'll have a hard time. Mainly this is because there's a lot of noises coming out of the aircon vent. Weird, isn't it? I know, I'm a freak.