Nothing much in this post, just sharing a photo of the police guys that caused me to be late today. Yes, I start work at 15:00.
The location is the freeway into Putrajaya from Puchong, just before the left turn to Putrajaya. Straight ahead are Dengkil and Cyberjaya. (This road is parallel with ERL lines).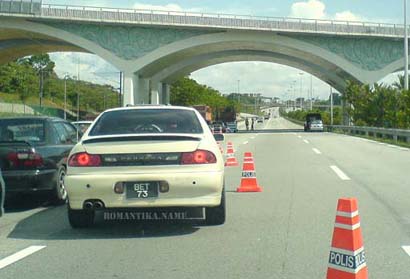 Nothing wrong with what they do, it's their job, just pissed off a little with them 😉
4 lanes becoming 1 lane is too much even for this empty-most-of-the-time road.