I tried to register to performancing today but it said I already registered (username and email taken). Tried using the request for password form, and it said unable to send email.
When I try to use the contact form, I received this: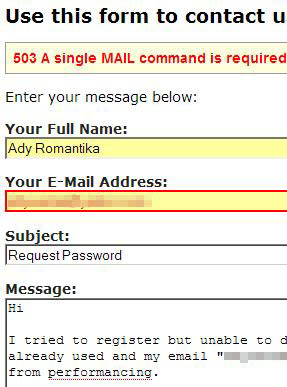 Oh well, maybe just a bad luck day for me 🙁
Update: 18:54 GMT+8
It seems that the system was not wrong saying that I have an account in the system. The confirmation email have just arrived a couple of minutes ago, after more than an hour. Still, it seems weird about the forms failure.