My better half told me yesterday that we can now add our local bank accounts in PayPal. It was too good to be true so I decided to check. I went to check my PayPal emails first just in case I missed an announcement. However, I don't see any. It's kinda weird that when a new language is available PayPal sends us an email but not for something as important as this?
▼ A d v e r t i s e m e n t
Oh well, not a big deal. I am all hyped with this new ability, and am already thinking of ditching my Al-Rajhi account (debit card account used for withdrawals).
Adding a bank account is very easy. On your "My Account" page, click on "Profile" which will reveal a drop down where you select "Add/Edit Bank Account".

Next, you just enter your details: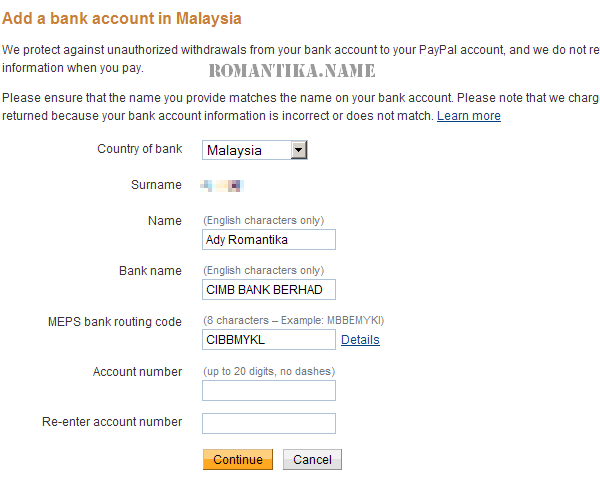 Don't put in the wrong routing code. Always double check. This routing code is also sometimes referred to as the SWIFT code. I am amazed on the considerably long list.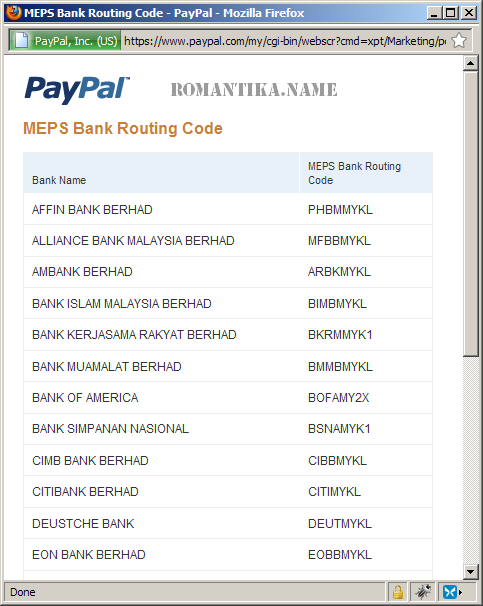 And that's it. The next thing you will see is that it's listed in your bank account page:

Please, be sure that you entered the correct bank name, account number, and routing code. As the fee list suggests, you will be charged RM15 for every rejected transaction:

You'll be charged RM3.00 for amounts less than RM400, free otherwise. I think it does not get any clearer than this.
Enjoy your new ability! It does not involve in eating brains this time.