Actually, if you really watch the 52-minutes video or read the whole manual you might already know about these cool features. And then again maybe not. I didn't have the time to go thorough with the documents / videos so I am just documenting based on casual use.
One of most obvious feature would be the "Inspect element" contextual menu. As a Firebug user this screen is no stranger to me.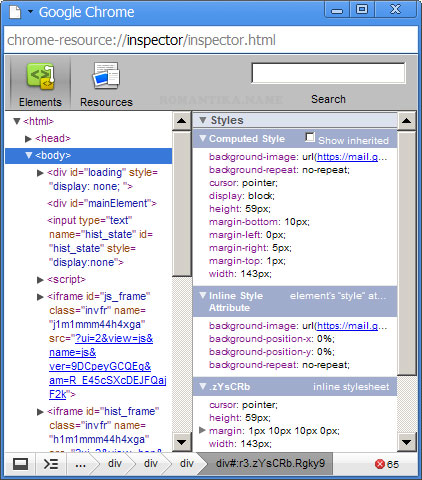 I have not figured out whether Chrome can display real time resources such as JavaScripts and CSS loading like what Firebug does in its "Net" panel.
Another interesting feature I just discovered is the "Open link in incognito window" contextual menu that will appear every time a right click is done on a link.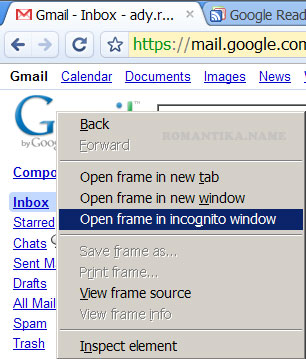 Going incognito you are totally separated from the rest of the Chrome tabs. The incognito window will have its own space or simply said – session. My test showed that once I log into a separate Google account session all the tabs inside the incognito window shares the same session and automatically logs me in. However when I close this window all is lost. No session, no cookie, nothing, is saved on the machine.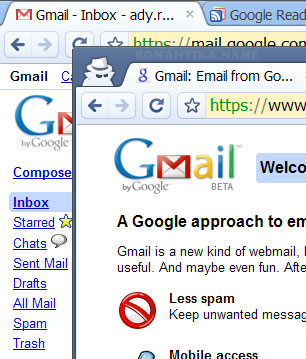 And here's a new tab in an incognito window: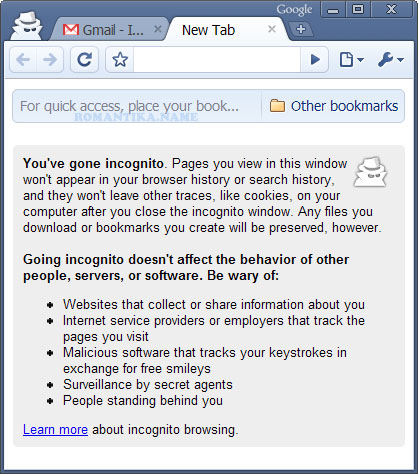 By the way, SEP users now have a quick workaround as mentioned in Rizal's post.