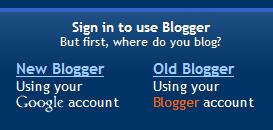 Blogger is now out of Beta: www.blogger.com. However I tried my Blogger Beta Importer and it still works 🙂
I think this is because the importer depends on the RSS provided by the New Blogger. Perhaps I should change my importer's name to New Blogger import?
My true wish is that to have that importer being able to integrate with WordPress importer control panel officially or unofficially but I just don't have the time to look into WordPress code yet eventhough I periodically checks out the code from the subversion repository. One of my blogs run 2.1-alpha3 and there are many improvements I do like a lot such as the image push to editor and the visual and code editor on the same screen!
IMHO importing from RSS is much efficient than the legacy method of logging into Blogger, publishing the template and extracting from there. But of course, a simple change on the RSS output and the importer will not work 😉