Warning: Might contain spoilers.

I skipped my weekly swimming exercise yesterday and went out to Summit Parade to watch Transformers. We thought that the cinemas will not be full as it is a week day but we were wrong and ended up taking the first line of seat in the THX hall. Luckily in the THX hall the screen is a couple of meters away and we can still watch it with a bit of neck pain. Oh well.
As a guy who grew up watching Transformers cartoons this is indeed a very well made movie, and everything is exactly as it was except that they have to make it more realistic. The details on the robots are amazing and meticulously crafted, even all the rust and damages are clearly displayed. What I like the most is that the characters of the robots – exactly as I remembered them. The leadership of Optimus Prime, the coolness of Bumblebee, the rage of Megatron and the bad attitude of Starscream.
And the voice of Optimus Prime at the beginning of the movie is hard to miss. Any Transformers fan will know that deep voice:
Before time began, there was… the cube. We know not where it comes from, only that it holds the power to create worlds and fill them… with life. That is how our race was born. For a time we had lived in harmony, but like all great power, some wanted it for good… others, evil. And so, began the war. A war that ravages our planet until it was consumed by death. And the cube was lost to the far reaches of space. We step in across the galaxy hoping to find it and rebuild our home. Searching every star. Every world. And just when all hopes seem lost; message of a new discovery took us to an unknown planet called… Earth. But we were already too late.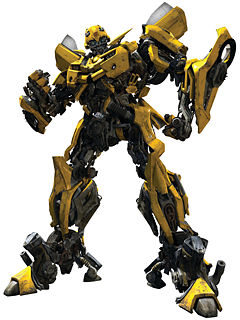 It's too bad however that Bumblebee is a 1976 Chevrolet Camaro instead of the original Volkswagen Beetle. Yes, I like him more as a Camaro but I still like to think of him as a Beetle and a tad disappointed by this change. At the starting of the movie however you can see that Bumblebee parked beside a yellow Beetle but trashed it to make sure that Sam will buy him 😉 At first, I was disappointed to see the rusty old Camaro but when he changed inside the tunnel my jaw was open with much awe. Bumblebee used to be cute, but now he looks sturdy but he still have his cool.
Here's a photo of the old Bumblebee as a Beetle that I found in the Internet: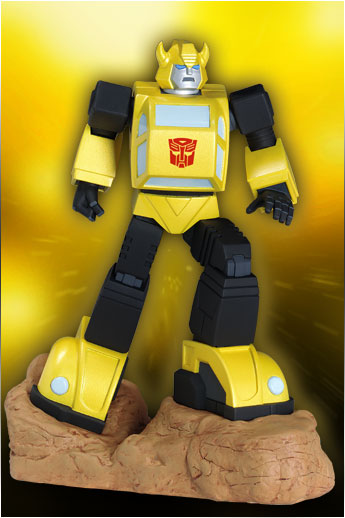 The overall movie quality is very good, but the battles seems to be quite speedy for me to follow. A lot of details are missing because of the high speed battle between the robots. However this is normal for a movie with huge bots like this and I still I love it a lot.

Do you know that this movie is not the first Transformers movie? In 1986 Transformers The Movie was released but it was an animation. I didn't remember watching it since I was a little kid at that time and cinemas is not common during those days.
Thanks to Michael Bay for producing a good movie like this. Transformers have surely brought back a lot of memories…