Narnia II – Prince Caspian is in the making. I was skeptical about Narnia until I really watched it. It was good. At least now I have an alternative to Harry Potter (which is going to have only one last instalment after The Goblet of Fire).
The next big screen instalment from the books of CS Lewis – The Chronicles of Narnia: Prince Caspian – has been announced with the return of the four young stars who play the Narnia children.

British actors Georgie Henley, 10, Skandar Keynes, 14, Anna Popplewell, 17, and William Moseley, 18, will reprise their roles as the Pevensies.

Andrew Adamson is back as director following the New Zealander's success with the first film, The Chronicles of Narnia: The Lion, The Witch and The Wardrobe.

Production is set to begin later this year for the movie to be released during Christmas 2007.
Read the full, original news here: http://news.scotsman.com/latest.cfm?id=170022006
I love to watch movies, especially those based on books as I rarely have the time to read. The last 3 books I've read was The Da Vinci Code, Angels and Demons, and Digital Fortress – all by Dan Brown. I am still finding time to finish the 4th book – Deception Point.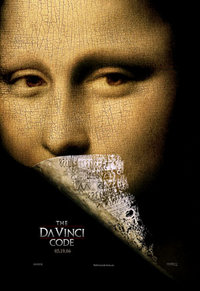 In another development, The Da Vinci Code (the movie) is going to be released this year. Tom Hanks is playing Robert Langdon, the professor (main character in the story). Click here to see the casts in IMDB.
Tom Hanks is a damn good actor and so far I liked all of his movies I've seen. However one exception is The Ladykillers which has been awarded a place in my list of dumb movies.
For this movie, I think there can be a more suitable actor to play Robert Langdon, but Hanks' talent makes it difficult to say. Let's just see.