I don't think so. Last week, I was on leave for the whole week and did some light browsing at home. To avoid contamination with other PCs in my house, I conducted this test while purely tethering on my BlackBerry device. WIFI was turned off.
The only objective is to see how much data I am using per day to browse the Internet – lightly. No streaming, no gmail, no gaming, no real facebooking. Facebooking was done on the lite interface at http://lite.facebook.com.
▼ A d v e r t i s e m e n t
From the simple test I was able to determine that I use around 420MB per day for light browsing. Multiply that by 30 days and I will get 12900MB which is roughly equivalent to 12.6GB!
Now that explains it why at the end of each month my connection is in snail mode because it's most likely that Maxis is capping my speed because of overuse.
Bear in mind that this is only for 1 computer.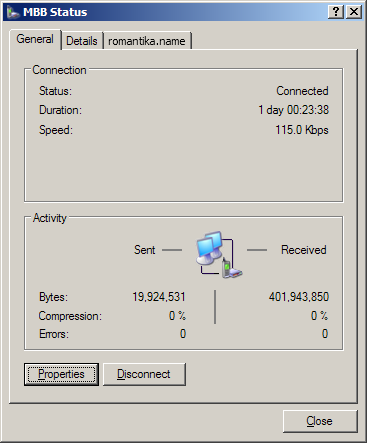 I have been starting to miss Streamyx which I used to hate so much. At least they are slow because of the International link and such, not because they intentionally limit my speed. To me, Streamyx's BitTorrent capping is fair.
Plus, these Telco are changing their packages like changing underwear! (If they do!)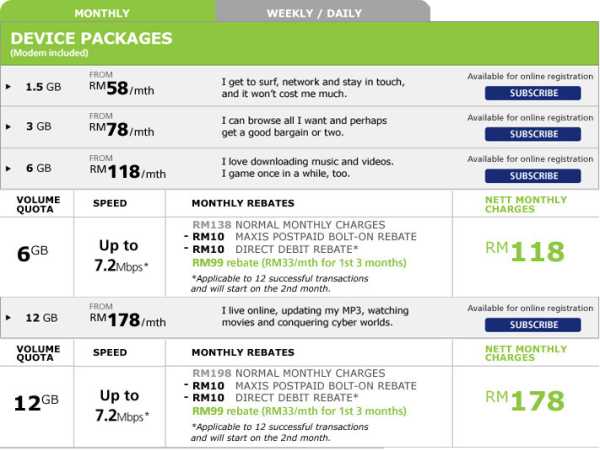 And of course:

I can't wait to have Streamyx back. Currently I am limiting browsing at home, so that my better half will not encounter problems doing her business online.