This morning when I logged on to GMail, it was still the same.
However about half an hour ago I was surprised with some weird boxes around the label list. Clicking on them gave me the option to do only one thing: change the colors of my labels. Yay!
As an email organizing freak, I really welcome this feature as it makes my life easier by letting me spot my emails quickly.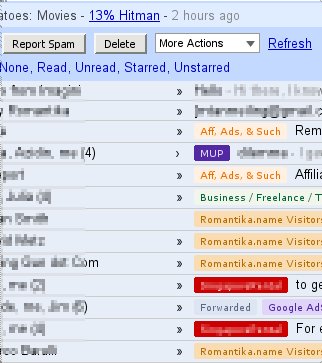 Have you logged into GMail today?