I have just upgraded my notebook RAM to 1GB (2 x 512MB). That's the max it can have.
So, now I have 2 pieces of 256MB modules and am deciding to let them go. Anyone interested in buying one or both of them please email me at [adyromantika at gmail dot com].
New modules of size 256MB costs RM95.00 at Low Yat Plaza (1st week of March 2006).
Size: 256MB, Technology: DDR, Cas Latency: 2.5, Voltage: 2.5V, Spec: DDR-333 = PC2700 = 166Mhz
Here is the Samsung module (came original with HP notebook) front and back view: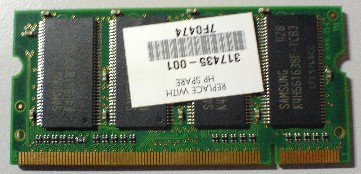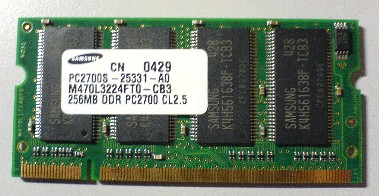 Here is the Kingmax module (bought at the same time of the purchase of notebook) front and back view: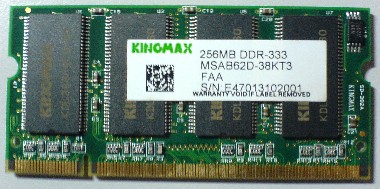 Provide me an offer, and include the RM5.00 PosLaju charge. I will only use PosLaju (Malaysian only, please). Sorry, no warranty.