I do keep track of the subversion repository and the latest I just updated from the server is 2.1 beta4. I can see lots of improvements for the management interface although I don't have the time to take a look at the internals yet. The interface runs smoother and faster – or is it just psychology? 😉
Anyway one of the most obvious upgrade is the image uploading form – feel likes AJAX. I say feel because like I said I didn't look at the codes. Navigation of images are insanely fast, better than the current inline uploading used by 2.0.x series. Here's a snapshot: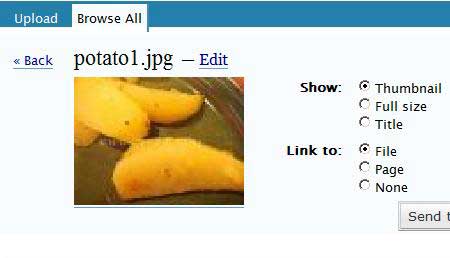 I love it!
I think version 2.1 beta4, like its counterpart 2.0.7 also fixes the FeedBurner problem as I no longer receive feed medic alerts. Thumbs up to WordPress.