At first, everyone has thought that this haze will end in a few days. No one ever expected that it could be the worst haze episode ever. With API reaching critical levels here and there, it's a nightmare. Emergency state have also been declared in two areas; Port Klang and Kuala Selangor where the API levels have reached over 500.
API VALUE STATUS
0 – 50 – Good
51 – 100 – Moderate
101 – 200 – Unhealthy
201 – 300 – Very unhealthy
301 – 500 – Dangerous
API readings for multiple locations in the country can be found at Jabatan Alam Sekitar: http://www.jas.sains.my/jas/default.html
NEW WEBSITES DEDICATED TO HAZE
MALAYSIAN COMPANY INVOLVEMENT?
I am currently following on Jeff Ooi's website to get the latest news on haze. Since yesterday, there were also news that some Malaysian-owned companies are involved in the fire in Sumatera. Quote: "Yesterday, Jakarta Post reported that Malaysian companies own large tracts of oil-palm plantation in Sumatra, and that these Malaysian-owned operations are often said to be behind the burning or to be turning a blind eye to it."
To read more, check out Jeff Ooi's site – Screenshots
GOOGLE EARTH
The following image was saved from Google Earth: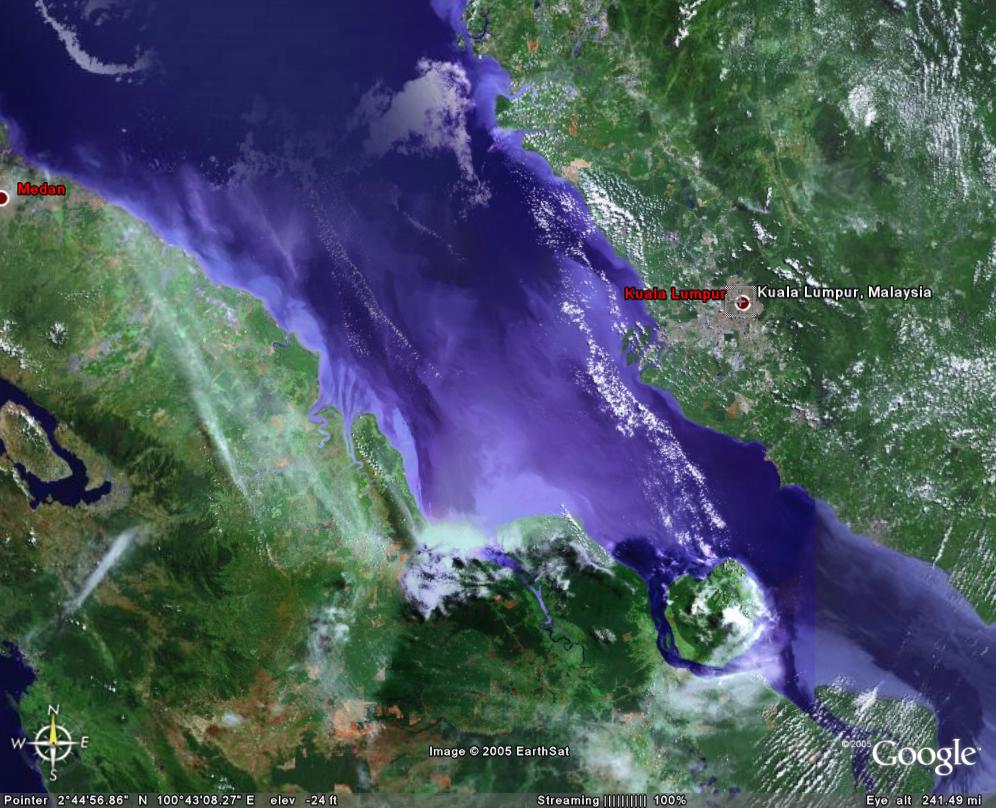 Oh well… with all of the efforts being done this year, I hope it'll not happen again NEXT year!