I'm selling this component for RM300 to buyers in Malaysia. I ordered it on the 4th of July 2014 and received it on 22th of July 2014. I bought it for US$114.89 which is around RM364. So, it's just been used for 4 days before the phone stops working. Local repair shops and retailers are selling this unit for RM500, without service charge.
The story of why I am selling this display will follow further below.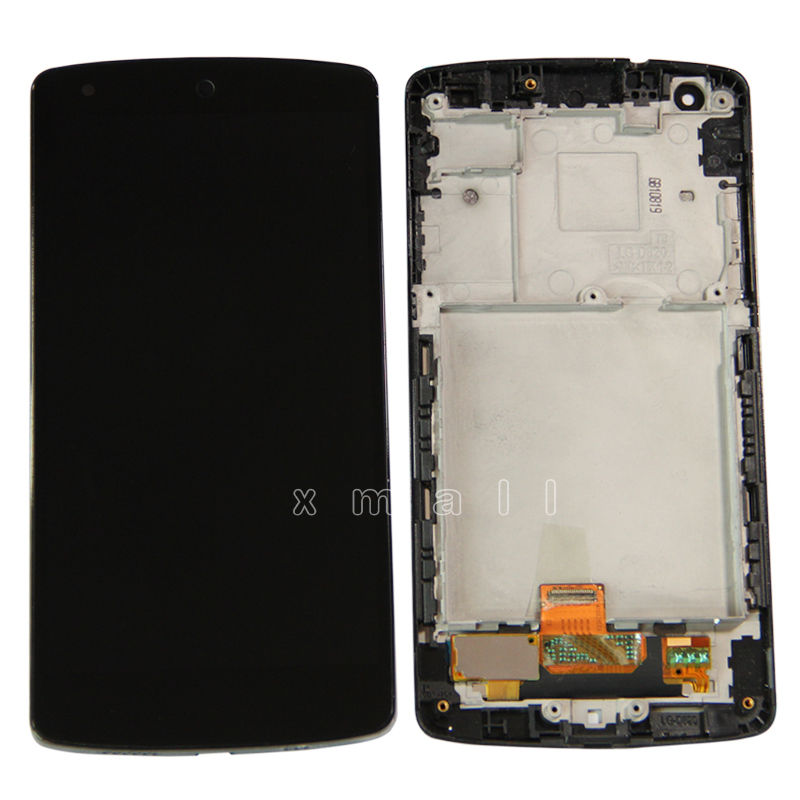 The frame is glossy, unlike the original matte. The plastic is not perfect. However, with a nice case, nobody would notice the glossy plastic and the weird-looking sim card eject hole.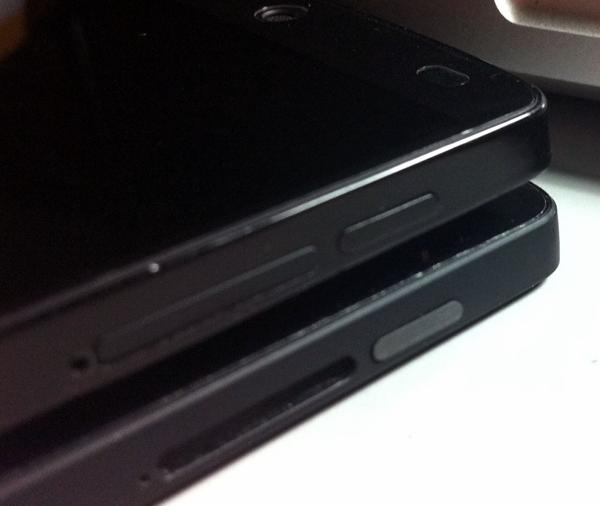 However, the display is as good as new. I placed this side by side with the original (broken) display.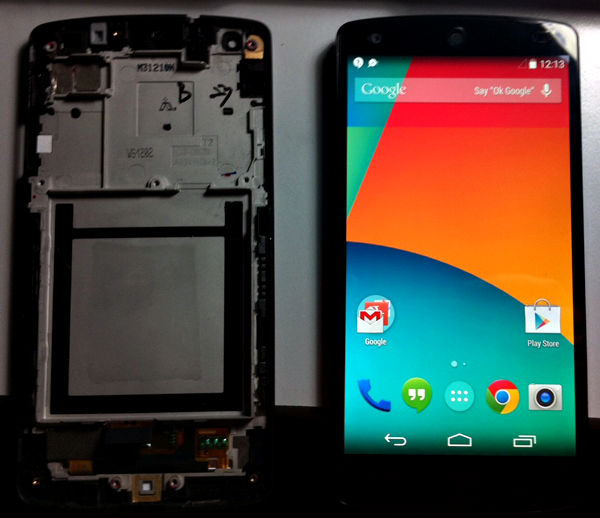 Some markings exist at the bottom left corner. They didn't bother me but it might bother you.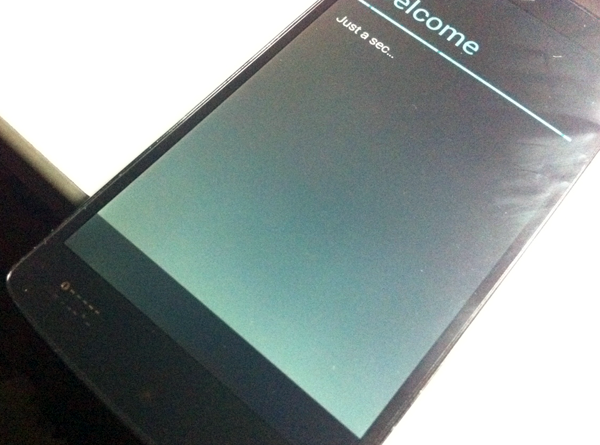 The story of why I am selling this, for those who are interested:
Nexus 5 is not officially available in Malaysia, so for us Nexus 5 fans we have to buy it from the grey market. Not because they are cheaper, but because neither Google nor LG wants to bring them here. As a matter of fact, I bought my 32GB version for RM1,788 which is roughly equivalent to US$563. That's $164 extra than the published price of $399. My Nexus 5 came from Hong Kong.
On the 2nd of July, I dropped my Nexus 5 on the floor from waist height. The screen became blurred and I finally realized that the display was cracked (inside).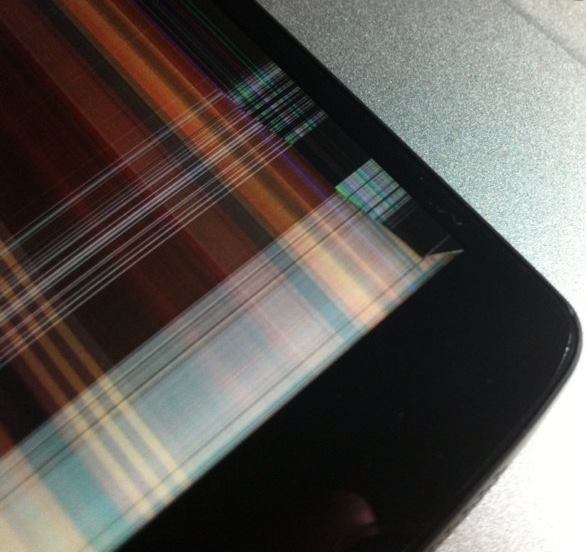 I realized that a cracked screen will not easily be covered by warranty, and sending my phone back means that I will have to wait months for it to go to and return from Hong Kong. I'm also not sure of the cost of the replacement and service charges that awaits. That is why I decided to buy the replacement display from eBay.
After I received the replacement (and installed it) on the 22nd of July, everything was fine until Saturday 26th of July when the phone displayed the welcome screen. When I checked, my storage is non-existent and my IMEI number disappeared. Without internal storage, the phone keeps on resetting itself to factory settings.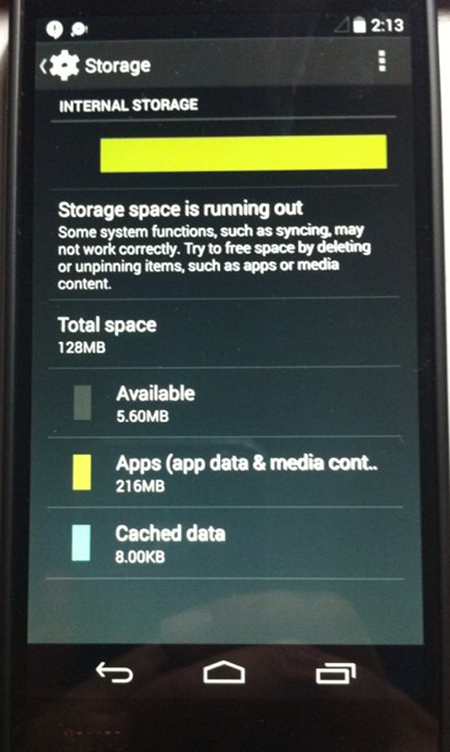 I have tried everything including trying to flash the phone but the storage simply won't come back. I've given up.
From my research, not one but 5 or 6 people have encountered this issue but since they bought their Nexus 5 from Google Play, there were able to get a replacement (RMA) easily. My Nexus 5 came from the grey market and there is absolutely no warranty because I replaced the screen myself.
I have no use for the screen anymore so I am selling it at a lower price if anyone needs it.
I am still thinking whether or not to get a new Nexus 5 since this is a great phone. I love it very much but I am afraid that another unit might not survive my hands especially I still have to buy it from the grey market.
Email me at [email protected] with questions or interest.